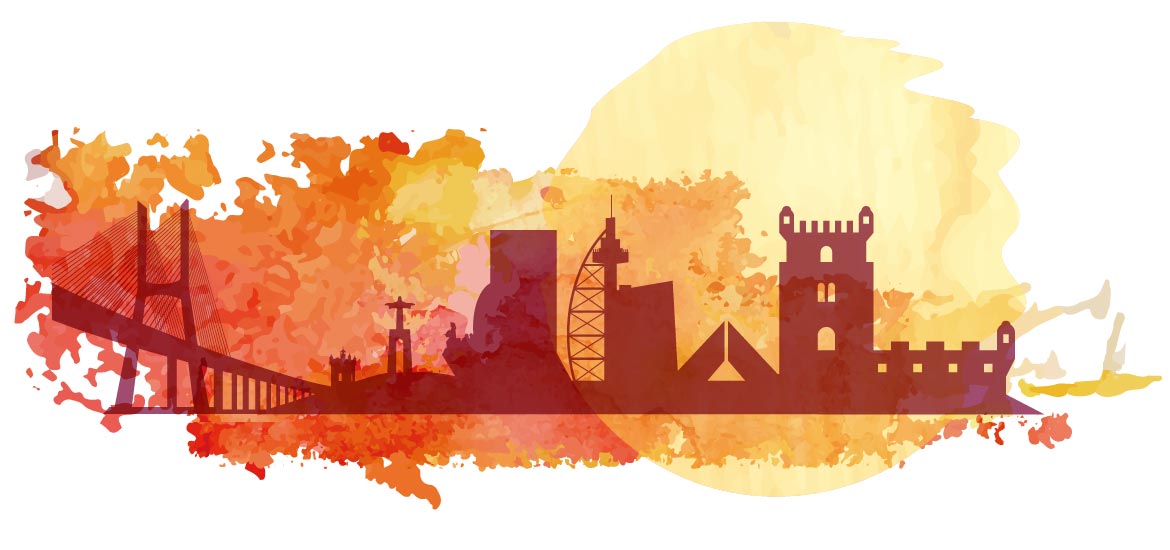 MiL * Made in Lisbon is one of the leading production service companies in Portugal, active since 2000.
Our driving force is our experienced multi-lingual team and their smooth and cool problem-solving attitude towards any production challenge. Our no-nonsence approach perfectly balances creativity, reliability and flexibility to provide you with the best possible service for all your cinema, TV, web and branded content productions.
MiL * Made in Lisbon Services
All pre-production requirements: budgeting - scheduling - scouting.
Crew and cast recruitment.
Securing all official and government permits.
Full production support.
Flexible solutions.
Uncompromising production values.
Accurate and detailed information.
Full support for filmmaking's creative needs.


MiL * Made in Lisbon Works
We have had the pleasure to work with some of the leading production companies in the world:
Adhoc Content, Azul Productions, Bakery Films, Bandits, Bee Film, Big Fish, Big Productions, Blinder, Caviar, Czar, Control Films, Cosmic Spain, Dream On, Einar Films, Excuse My French, Fearless London, Film Service, Gang Films, H2 Films, Henry de Czar, Grizzly, Kandidat, Iconoclast, Identity, Irene, Lee Films, Les Télécréateurs, Made in Brussels, Marken Film, MJZ, Moland Film, Monty, Moonwalk, Motion Blur, North 6, Outsider, Pacific Films, Partizan, Prodigious, Pro Productions, Radical Media, Rattling Stick, Russel Curran, Smooth Prod, Sonny London, Smuggler, Squire, Sweetmedia, Tangerine, Tuna, Widescope Productions, Windsor, ...

for some of the best brands and clients:
AB Inbev, Air Canada, AMF, Amstel, Alfa Romeo, Amita, Apotek, Aptamil, Audi, Beeline, Beck's, Bosch, Bohemia, Bulmers, CIBC, Canon, Carlsberg, Canalsat, Conforama, Coca-Cola C°, Coors, Danone, Dim, Duracell, Dove, ECB, Eau Jeune, ECB, Eircom, Festis, Fleury Michon, Fonecta, Ford, Garnier, Gillette, Grey Goose, H&M, Honda, Hornbach, Huawei, Hyundai, Ibis Hotels, Inneov, Intermarché, John West, Kia, Kinder, Kiwi, La Halle, Lego, Lotto, Leclerc, Mitsubishi, Mon Album Photo, Nestlé, Nissan, O2, Opel, Orange, Oriflame, Palmolive, Pepsi C°, Perdue University Global, Petit Navire, Peugeot, Philips, PMU, Porsche, Renault, Samsung, San Miguel, Seat, SFR, Sky Mobile, Smart, Storebrand, Suzuki, Tag Heuer, Tele2, Telefonica, Toyota, Unibet, Uniqa, Vattenfal, Vittel, Vodafone, Unibet, VW, Walkers, Watanya, ...

with some of the most talented directors: 
Ali Ali, Agus Berruezo, Alain Gourrier, Alex Courtes, Alexander Paul, Anne Marie Vandeputte, Augustin Berruezo, Barcelo, Bart Timmer, Bobbie Peers, Carl-Christian Astrand, Chris Balmond, Chris Sargent, Dan Gifford, Daniel Warwick, Daniel Wolfe, David Edwards, David Hache, David Lodge, Djawid, Dean Freeman, Fleur & Manu, François Alaux, Frédéric Beigbeder, Fredrik Bond, Frédéric Beigbeder, Gary McKendry, Gioachino Petronicce, Hadi, Hans Petter Moland, Henri Habans, Henry-Alex Rubin, Henry Moore Selder, Hervé de Crécy, Howard Greenhalgh, Jan Gleie, Jesper Ericstam, Jesper Hiro, Jesper Kouthoofd, Job Van As, Johan Skog, John Hayes, John Moore, Jonathan Broda, Joshua Neale, Kai Schonrath, Keith Bearden, Keith Hutchinson, Keith Schofield, Kevin Thomas, Laurent Tirard, Lee Shulman, Loic & Aurelien, Lucasz Karwowski, Magnus Martens, Martim Hodara, Martin Sjostrom, Mattaeus Bussman, Michael Sewandono, Michelle Coomber, Miguel Alcarria, Morten Tyldum, N'Daya Mwamba, Nic Sadler, Oskar Bard, Patrick Forsberg, Patrick Van Hautem, Phil Joanou, Ramon Costafreda, Raphael Frydman, Richard Olivier, Rob Saunders, Sarah Chatfield, Sebastian Pfaffenbichler, Sebastian Strasser, Serge Roman, Simon Kentish, Stephen St. Leger, Steve Greene, Thomas Hilland, Thorsten Herken, Tibor Glage, Tim Augustin, Timekeepers, Tim Keul, Tracey Rowe, Vincente Haycock, Wafla - We Are From LA, Wiebke Bemdt, William Armstrong, Xavier Giannoli, ...
MiL * Made in Lisbon Languages
Portuguese
Spanish
English
French
Dutch
Mac & PC


Portugal
Offers a 6-month summer.
300 days of sun.
Our pleasant climate is, in itself, an invitation to shoot in Portugal.
You can find any type of camera and the latest lenses.
Our studios are fully equipped and we have the most advanced technologies in digital video and audio post-production.
Because film permits are issued by local authorities, they are quite easy to obtain.
Portugal is an ethnically diverse country.
Casting offers many options with a wide range of professional actors, models and extras of all ages and cultural backgrounds.
Everywhere you will find people available to help or give you any information you need.
Our hotels boast excellent service. Portugal has a wide range of high-quality hotels.


What others say
Portugal has a lot to offer as a filming location thanks to a rich and diverse natural, historical and cultural heritage, as well as modern and cosmopolitan cities.
The country's main production hub is capital Lisbon.
The colourful streets of Lisbon are a major appeal for international location managers and the city offers great production support through the Lisbon Film Commission.
The country mainly appeals to advertising producers who are willing to travel from Europe, North America, Asia and Brazil.
Portugal has highly professional crews supported by good art departments, experienced set construction teams, excellent equipment houses and post-production companies.
Portugal is blessed with a variety of beautiful locations.
Most famous is its 850km-long coastline, which includes a dramatic Atlantic coast.
The Algarve has probably the best beaches in Portugal, regularly broken by cliffs and rock formations.
There are also plenty of beautiful towns and villages that offer striking backdrops for your productions.